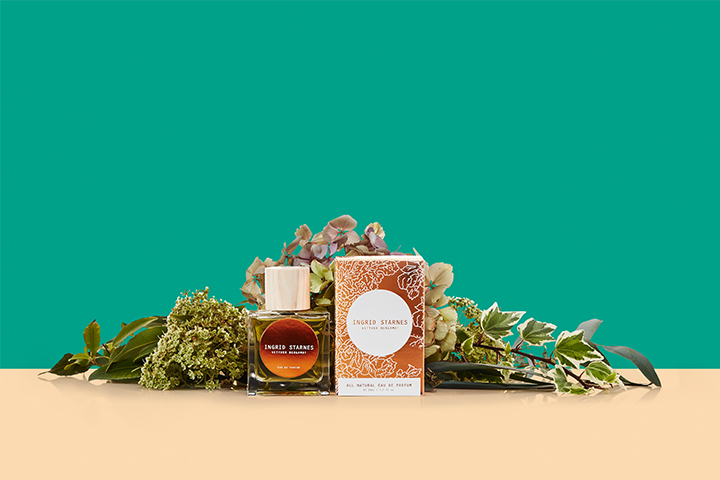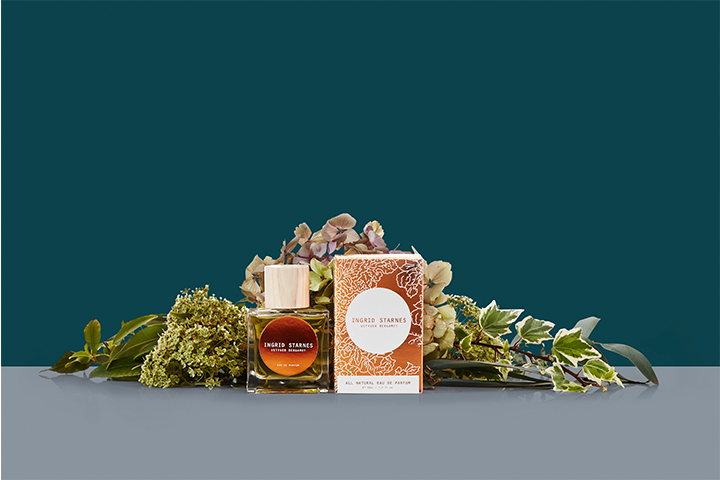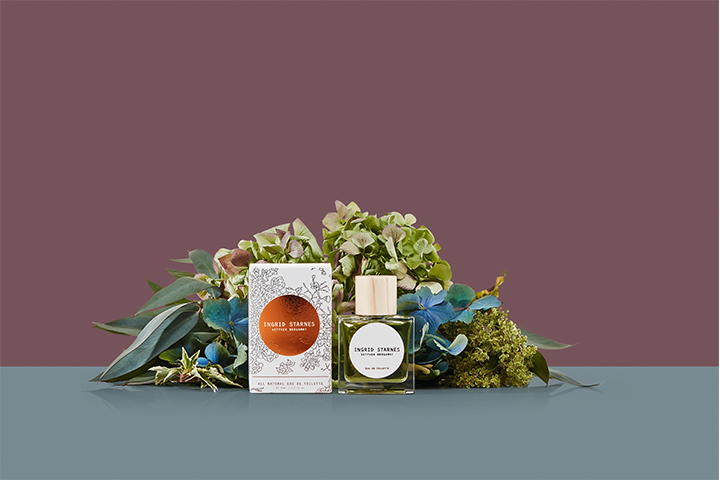 VETYVER BERGAMOT
BY INGRID STARNES
All natural parfum. 50ml. EDT or EDP.
A modern take on some of the great elements in perfumery.
Vetyver, from the root of the vetyver grass - an other-worldly mystical scent, used in temple worship in India; heady and intoxicating. Vetyvers are often masculine, leather amber smoky and powerful. Bergamot the citrus flower, fresh and green and grapefruit and lime.
Our Vetyver is different, from Java and so smokier than the traditional Indian or Haitian sources; it was once considered too raw for classic perfume.
As an all natural essential oil perfume this wears much longer than synthetics, and warms with the skin to evolve through the day. There is no animal testing of our products or oils. It's a fragrance we hope you will love to wear, a bit botanical, a bit green and a bit dark.
Made in New Zealand, printing by the Johnston Press. Bottles made in France. Parfum from Java and Grasse. In EDT or the intense EDP.
VETYVER BERGAMOT HAND & BODY Soap
All natural parfum, organic Manuka honey from J Friend and Co Artisan Honey, organic goat's milk and shea butter make this a truly luxury hand & body soap.
All packaging and soap, made, designed and produced in New Zealand.
100g.
Purchase the soap online here.
CAMPAIGN IMAGERY
We pay homage here to one of the great Pre-Raphaelite works, Ophelia by Sir John Everett Millais. We love its serene sadness, heartbreak, botanical elements and the muddy mortality.
Ophelia never meant to drown, she was overcome by grief and while picking flowers fell into the water, and lay there, singing to herself. She was described as being incapable of her own distress. It is truly sad, an image of grief, not one of intention.
Shot at Bev McConnell's magnificent garden Ayrlies, photography by Karen Inderbitzen-Waller and Delphine Avril Planqueel, hair and make-up Shirley Simpson. Model Amberley Colby. The images are a great representation of the perfume, both botanical and other-worldly.
VETYVER BERGAMOT CERAMIC CANDLES
Designers Ingrid Starnes and Simon Pound tracked down the last mould-maker from Crown Lynn, and worked with him to make a beautiful beaker with a floral relief, inspired by their perfume box print.
Based off a beaker they drink their coffee from at home, the idea was that the ceramic would have a second life as a vessel, and be collected and loved, perhaps sitting on sideboards and window sills fifty years from now.
The boxes are foiled by a fellow named Frank, who has made his retirement a mission to restore vintage presses.
The scent is earthy and smoky at first. As it burns, it's fresh and intoxicating like the EDT.
There are four colours, sage, wash blue, alabaster and granite. Hand made, hand poured botanical wax and all natural perfume. Pretty much as special as can be.
VETYVER BERGAMOT SKINCARE
Vetyver and bergamot perfume oils have been essential ingredients in skincare for centuries. Here they are paired with healing organic manuka honey, soothing organic goat's milk and the best in modern all natural clinical practice to create a versatile hydratant for sensitive and demanding skin types.
Made with cocoa butter; citrus; aloe vera; camellia, rosehip, macadamia nut, jojoba, coconut and wheatgerm oils, this is made of nothing but good things but has the feel, finish and effectiveness of a petroleum based product.
Active agents draw ambient moisture while natural nut-based emollient oils retain softness.
No sulfates, silicones, parabens, petrochemicals, artificial fragrance or animal testing. A reusable glass jar, renewable paper sticker and made in New Zealand.
STOCKISTS
New Zealand
Auckland
Ingrid Starnes Ponsonby / 76 Ponsonby Rd / +6495574961
Ingrid Starnes Newmarket / 12-16 Teed St / +6495559452
Ingrid Starnes Vulcan Lane / 16 High St / +6496002798
Tessuti Herne Bay / 224 Jervois Rd / +6493764802
Smith & Caughey's / Queen St / +05084005002
Maman / 2a Clonbern Road, Remuera / +6495201020
The Tonic Room / 465 New North Rd, Kingsland / +6498494488
Ryder Britomart / 56 Customs St East / +6493099790
Hamilton
Bird Boutique / Shop 6 Casabella Lane, 307 Barton Street / +6478383180
Tauranga
Davidsons Womenswear / 43 Spring St / +64975789415
Hastings
Gioia Boutique Ltd / 230 Heretaunga St / +6468762249
Havelock North
Papillon / Shop 5/11 Joll Road / +6468770355
Gisborne
The Family Store / Shop 4 Ballance Street Village, Whataupoko / +6468671331
Wellington
Harry's Fashions / 31 Dundas St, Seatoun / +6443881020
Precinct 35 / 35 Ghuznee St, Te Aro / +64274653188
Keats Boutique / Shop 7, 142 - 148 Willis St, Willis St Village, Wellington / +6448017443
Nelson
Palm Boutique / 67 Bridge Street / +6435488474
Christchurch
Ballantynes / Cashel Street Mall / +64 3 379 7400
Rouche / 189 Papanui Rd, Merivale / +64 3 355 9229
The Flock / Shop 7, The Tannery, 3 Garlands Rd, Woolston / +6433899242
Dunedin
Charmaine Reveley & Co / 263A George Street / +6434701982
Hokitika
Ramble & Ritual / 51 Sewell Street, Hokitika / +274514502
Online
Ingrid Starnes
Purchase the fragrance range online here.
United Kingdom
London
Monocle / 2A George Street, Marylebone, W1U 3QS / +44 207 486 8770
Hong Kong
Monocle / 1-4 St. Francis Yard, Wanchai / +85228042323
get.give / 14 Po Tuck St, Sai Ying Pun / +85228580225